Hyperbiotics PRO-Dental Probiotic
SKU:

UPC:

9506000058559
Description
Research shows that K12 can activate your immune system within just 24 hours!
Helps dissolve and loosen the formation of biofilm and sticky deposits that can eventually lead to problems.
Long Shelf Life & No Refrigeration Necessary
Made in the USA
Maintain healthy ears, nose, throat and sinuses
Vegetarian; Non-GMO;Yeast Free; No Soy; No Iron; No Gluten; No Wheat; No Nuts; No Preservatives; No Sugar; No Artificial Colors, Flavors or Sweeteners.
Contains: 45 tablets
---
45 Patented LiveBac Chewable Tablets
Vegetarian

•

Gluten Free
A Probiotic Formula Designed for Oral Health
---
BENEFITS:
REVOLUTIONIZE YOUR DENTAL CHECK-UPS. The probiotic S. salivarius M18 produces an enzyme that helps dissolve and loosen the formation of biofilm and sticky deposits that can eventually lead to problems. The strains M18 & K12 help to crowd out undesirable bacteria, helping to address the root cause of unhealthy gums.

REPOPULATE YOUR ORAL MICROBIOME. You might be familiar with your gut microbiome, but did you know that different probiotic strains populate your oral cavity? And, if the balance of good bacteria in your mouth is compromised, dental issues can develop. Even more, poor oral health is often indicative of problems elsewhere in the body. That's why we created PRO-Dental: so you can proactively support this often-forgotten microbiome!

LIVE MORE HEALTHY DAYS. Your mouth is the gatekeeper and the first line of defense when it comes to the microbes that make their way into our bodies. The strains in PRO-Dental are among the most important and beneficial bacteria of the mouth–in fact, research shows that K12 can begin to support your immune system within just 24 hours!

FRESHEN BREATH AT ITS SOURCE. Did you know that when you use mouthwash to prevent bad breath, you kill both the good and bad bacteria? And, did you know that the good bacteria can potentially help keep the bad breath causing bacteria in check? In fact, S. salivarius is often found in healthy mouths, yet is deficient in those who suffer from bad breath. This means that the best long-term solution to freshening breath is to repopulate your oral cavity with the good guys found in PRO-Dental. Typically, we try to "mask" bad breath with cosmetic products such as mouth rinses, gums, and sprays. When K12 colonizes in your mouth, it actually helps to crowd out the odor-causing bacteria and therefore freshens bad breath at its root.

MAINTAIN HEALTHY EARS, NOSE, THROAT, AND SINUSES. When your oral microbiome is populated with strong probiotic colonies, you are equipped with natural defenses against common invaders. PRO-Dental is formulated with targeted probiotic strains to replenish the balance of good bacteria and support oral and upper respiratory health
FORMULA:
Targeted Oral Probiotic Strains (including S. salivarius K12, S. salivarius M18, L. reuteri and L. paracasei) because bacterial diversity is key when it comes to oral and dental health.

3 Billion CFU in a Chewable Tablet. Oral probiotic strains colonize more easily than digestive probiotic strains since they don't have to survive your stomach acids to get where they need to be. These strains are meant to reside on the tongue, tonsils, and ear, nose, and throat area, so chewing them is the perfect delivery method.

Chelated Zinc. This superior bioavailable form of Zinc plays a vital role in supporting the formation of connective tissue, teeth, and bones. Zinc may even play a role helping the uptake of calcium to your bones.

Long Shelf Life; No Refrigeration Necessary. Thanks to our patented LiveBac manufacturing process, the probiotics in our formulas are protected and have an extended shelf life without refrigeration.

Made in the USA. Our probiotics are manufactured in Washington and Colorado in facilities that are GMP certified through NSF. We adhere to the strictest quality control and FDA guidelines and perform rigorous testing on every lot to ensure they are survivable and as the label states.

Premium Probiotic Supplement. This formula is vegetarian, non-GMO, and free of gluten
and yeast. There is also no soy, sugar, iron, nuts, artificial flavors, artificial colors, or
preservatives.
FAQ About PRO-Dental
Frequently Asked Questions
Disclaimer: Please note that only your own physician can determine your precise needs, but in order to give you some information these answers are based upon the 'average person' and clinical/ published results.
---
What strains are in PRO-Dental?
PRO-Dental contains the following probiotic strains:
Streptococcus salivarius K12
Streptococcus salivarius M18
Lactobacillus reuteri
Lactobacillus paracasei
(click to return to top of this page)

What are the benefits of taking probiotics for oral health?
The strains in PRO-Dental replenish the good bacteria in your oral cavity and help you feel your best by:
Addressing the root cause of bad breath
Supporting healthy teeth, gums, ears, nose, throat, and sinuses
Supporting pH levels in the oral cavity for healthy tooth enamel
Supporting immune and upper respiratory health
(click to return to top of this page)

How quickly can I expect to feel a difference?
Probiotics are much like vitamins, some people notice a difference almost immediately while others may need a few weeks or more. It's also possible to simply notice a subtle shift in a healthier direction. From the day you start taking PRO-Dental, it gets to work colonizing in your oral cavity. Studies even indicate that the strains in PRO-Dental may be able to colonize in as little as 7 days.

(click to return to top of this page)

Should I chew or swallow PRO-Dental?
Since the strains in PRO-Dental are meant to support the health of your oral microbiome, PRO-Dental should be chewed or dissolved like a lozenge, ideally after you complete the rest of your oral health regimen.

(click to return to top of this page)

What does PRO-Dental taste like?
PRO-Dental is flavored with natural mint extract and has a mild flavor (it is also sugar free).

(click to return to top of this page)

Can my child take PRO-Dental?
Yes, PRO-Dental is an excellent supplement for children as long as they can safely chew the tablet.

(click to return to top of this page)

Can I take PRO-Dental and a probiotic for digestive health at the same time?
Absolutely! PRO-Dental is formulated with targeted probiotic strains to repopulate your oral cavity (which is the reason that PRO-Dental is meant to be chewed instead of swallowed). On the other hand, our other formulas are designed to support the health of your digestive tract. Taking PRO-Dental in tandem with a digestive formula is the ideal way to support both your oral and digestive health.

(click to return to top of this page)

How long should I take a probiotic for oral health?
We believe that taking an oral probiotic on a daily basis is one of the most proactive things that you can do to support your immune, dental, and upper respiratory health. Because aspects of modern life can continuously deplete the beneficial bacteria in the oral cavity, we suggest taking probiotics daily over the course of several months or more.

(click to return to top of this page)

Do I need to refrigerate these?
With patented LiveBac®, we are able to guarantee our formulas with zero refrigeration—so you can be confident that your probiotics are viable when you take them.

(click to return to top of this page)

Will my probiotics survive being shipped in the heat?
Yes! LiveBac® enables our products to withstand extreme heat for up to seven days—even longer if both seals are left intact.

(click to return to top of this page)


TIPS FOR STORAGE AND USE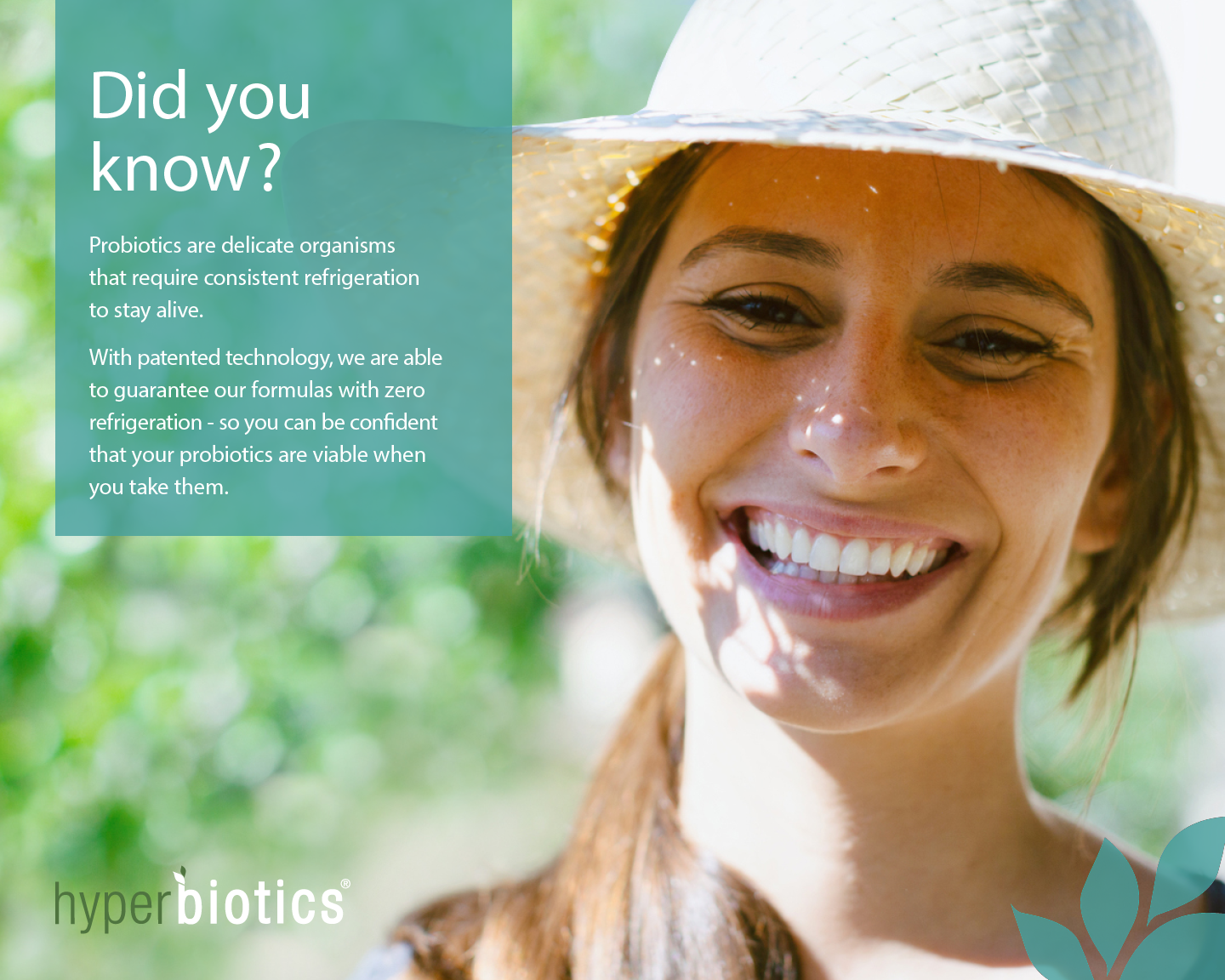 This tablet should be chewed or dissolved in the mouth
. It's best to take after using mouthwash or brushing your teeth. When you use any bacteria-killing products (from antibiotics to certain mouthwashes, toothpastes, gums, mints, and nasal sprays), you are wiping out the good guys along with the bad guys. PRO-Dental will be most effective after use of these products, allowing you to productively repopulate your oral cavity with the beneficial bacteria.
Expect relatively fast results
. PRO-Dental is formulated with clinically studied oral probiotic strains and will colonize in your mouth, ears, nose, and throat area within 7 days of consistent use.
A shelf life you can count on
. We use a patented manufacturing process called LiveBac® that increases the stability of PRO-Dental without refrigeration and enables us to guarantee its shelf life until the date of expiration found on the bottom of your bottle.
Store in a cool, dry place
. Really. If you don't live in a cool, dry place or keep your home below 78 degrees, it is best to store your bottle in the fridge or even better, in the freezer, when/if you can. PRO-Dental is only susceptible to extreme heat and humidity once the bottle has been opened (our probiotics are very well protected until then). PRO-Dental has a guaranteed, extended shelf life with zero refrigeration.
Use earlier rather than later
. The reason we never have too many tablets per bottle at Hyperbiotics is that CFU begin to slowly die off once the bottle is opened (this applies to all probiotics, not just PRO-Dental. In fact, our patented technology makes our die-off drastically slower than that of others!). We want you to get the highest potency possible so we simply don't pack hundreds of tablets into one bottle.
Increase your dosage when needed
. If you are looking for a more intense approach to probiotic supplementation, have just completed a round of antibiotics, or are an avid user of bacteria-killing oral products, you can take 2-3 tablets each day. It's also a good idea to increase your dosage just before and during travel as it often exposes you to temporary immune stress.
Recycle your bottle when you're done
. We're committed to minimizing our ecological footprint, and we'd love for you to join us by recycling your empty bottle whenever possible. In fact, we're taking action to reduce negative impacts on our planet's natural resources and improve ecosystems around the world.
An additional tip
is to try using more natural oral and sinus care products to keep from continually depleting your oral microbiome, helping your body return to its natural state of optimal health. We are on the tip of the iceberg when it comes to probiotic research, but one thing we know is that when our body's natural microbiomes are intact, we both feel and function better.
Disclaimer
Disclaimer
Please note: You should always consult a primary care physician/health practitioner of choice when considering the use of any products for health purposes, especially when undergoing treatment for an existing condition.
Warning: Keep out of direct light. Do not contaminate or touch fluid in bottle. If you are pregnant, nursing, or taking any medication, consult your doctor before use. Discontinue use and consult doctor if any adverse reactions occur. Not intended for use by person under the age of 18. Keep out of reach of children. Store in a dry place and avoid excessive heat.
Disclaimer: These statements have not been evaluated by the FDA. This product is not intended to diagnose, treat, cure or prevent any disease. Information on this site is provided for informational purposes only and is not meant to substitute for the advice provided by your own physician or healthcare professional. You should not use the information contained herein for diagnosing or treating a health problem or disease, or prescribing medication.
The information on this website is for informational and educational purposes only. It is not an attempt by the writers or publisher to diagnose or prescribe, nor should it be construed to be such. The information is not intended to replace medical advice offered by physicians. Readers are hereby encouraged to consult with a licensed health care professional concerning the information presented, which has been received from sources deemed reliable, but no guarantees, expressed or implied, can be made regarding the accuracy of same. Therefore, readers are also encouraged to verify for themselves and to their own satisfaction the accuracy of all reports, recommendations, conclusions, comments, opinions, or anything else published herein before making any kind of decisions based upon what they have read. If you have a medical condition, please consult your medical practitioner. Vita Stream, INC will not be liable for any direct, indirect, consequential, special, exemplary, or other damages arising from the use or misuse of any products, materials or information published.
View All
Close