Say hello to the new line of the Russian Khavinson peptide bioregulators!

Vita Stream is proud to announce that we are the official distributors of this new line of products. To get you familiar with these peptides - its important to let you know what the difference is between these new products and the individual peptides. Essentially, the peptides have not changed - it is the same Khavinson peptide bioregulators that you were used to, but now it is possible to have multiple different peptide complexes in one capsule. With the new peptides, one box of 20 or 60 capsules can contain up to 5 different peptide variations with the same dosage at no compromise! As of now, there are combinations of 3 and 5 peptides in one box. You can also pair these with the original khavinson peptides to increase the dosage of a specific peptide.
New complexes will be put in stock soon!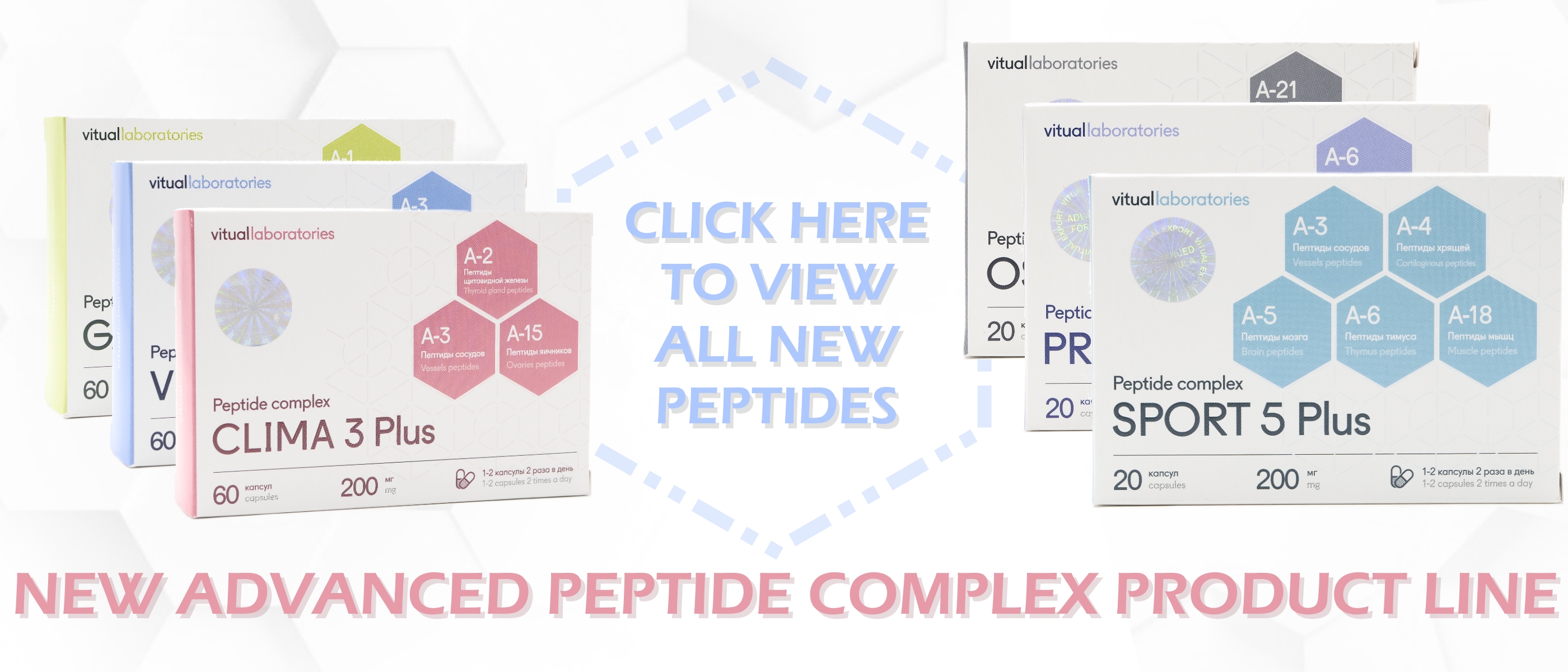 Recent Posts
Say hello to the new line of the Russian Khavinson peptide bioregulators!Vita Stream is proud to ann …

EXTENDED SALE (UNTILL JULY 7th!)Happy 4th of July! Everyone at Vita Stream is hoping that you are …

We're happy to announce that we've launched our affiliate marketing program! Advertise Vita-Stream p …