Curaderm BEC5 cream with Booklet + Micropore Tape
UPC:

87614992037
Description
This combo pack includes:

One tube of Curaderm BEC5 20 ml Cream
FREE Booklet of 85 pages
FREE One 1 inch x 10 yard (2,5cm x 9,1m) Paper, hypoallergenic surgical tape, standard roll
Produced from eggplant extract
Natural formula containing eggplant derived glycoalkaloids
---
Order Curaderm BEC5 and receive a booklet of 85 pages by Dr. Cham. FREE booklets will be included with every "single" Curaderm BEC5 tubes sold.
---

Ingredients: Curaderm BEC5 cream (20g) contains the active ingredient Solasodine Glycosides (BEC) . It also contains Salicylic Acid and Urea at relatively high concentrations that assist BEC. Salicylic Acid and Urea may irritate the skin in some individuals. Solasodine glycosides (BEC), 0.005%; Salicylic acid, 10%; Urea 5%
Presentation and Pack: Cream, 20mL (lasts approximately 2-3 months)
Never allow cream to dry out
---
In most cases, redness and swelling will be observed. Tingling, or some pain may be experienced for 15 to 30 minutes or longer after each application. When the swelling in the affected area subsides, applications should be discontinued. The redness will disappear gradually. This procedure should be continued in most cases for 7 to 70 days, depending on the size and type of affected skin areas and on the individual's sensitivity. On occasions it may prove necessary to exceed this period. If in doubt, it is better to use Curaderm for a longer period than not long enough in order to avoid a recurrence. Use until the affected area has regrown with normal tissue.
Note: BEC5 should not be used on melanomas, moles, or highly pigmented lesions.
Limitation of Treatment Area: The total area of skin where Curaderm BEC5 can be applied to at any one time should not exceed 25 sq.cm (approx. 5 x 5 cm). For larger areas should be applied a section at a time.
Tolerance: Curaderm BEC5 is well-tolerated. The healthy skin surrounding the area may occasionally become reddened due to the salicylic acid, but soon resumes its normal color on cessation of application of Curaderm. Some pain may be experienced due to the salicylic acid content.
Contraindications: Do not apply Curaderm BEC5 to melanomas, moles, or highly pigmented lesions. If you are unsure of the nature of the area affected, consult your health professional. The effects of Curaderm BEC5 on pregnancy have not been assessed, therefore Curaderm BEC5 should not be used during pregnancy, nor where pregnancy cannot be excluded. It is likewise contraindicated in patients with known hypersensitivity to eggplant, Curaderm BEC5 or any of its ingredients.
Adverse Reactions: the most frequently encountered local reactions have been itching, pain, and burning at the site of the application.
Caution: Adverse Reactions -- Excessive pain, swelling, redness or purulent drainage (pus), fever and any other concerns should be reported to your doctor or healthcare professional
Please note: As with all medications, you should consult with your health care professional.
Curaderm Bec5 was featured on the DR. Oz show and was also the topic of the book "The Eggplant Cure" by Dr. Bill Cham. It is manufactured on the pristine island of Vanuatu, in the South Pacific near Australia.
Physicians' Comments about Curaderm Bec5 cream:
"Curaderm BEC5 can get rid of the lesion with no evidence of scarring and in the rare instances in which the lesion returns a simple reapplication of the cream will solve the problem. " - Dr. David G. Williams, FRCPath
"In my experience, Curaderm BEC5 was effective when used as directed and was most useful on the face where an excellent cosmetic result usually occurred. This was particularly true around the nose and mouth where cosmetic surgery would be most obvious." - Dr. Roy Goodman
FAQ About Curaderm BEC5
Frequently Asked Questions
Disclaimer: Please note that only your own physician can determine your precise needs, but in order to give you some information these answers are based upon the 'average person' and clinical/ published results.
---
What is Basal Cell Carcinoma (BCC)?
Basal cell carcinoma (BCC) is a very common form of skin cancer. According to the Skin Cancer Foundation, BCC is the most frequently occurring form of skin cancer, with an estimated 2.8 millioncases diagnosed in the United States every year.
(click to return to top of this page)
What does Basal Cell Carcinoma look like?
BCC is an abnormal and uncontrolled lesion or growth that develops in the skin's basal cells, which line the outermost layer of the skin (or deepest layer of the epidermis). These abnormal and uncontrolled growths can often appear as red patches, pink growths, shiny bumps, open sores, or even scars. Frequently, BCCs appear as a persistent and non-healing sore that may bleed and ooze for a few weeks, heal, and then bleed and ooze again. In addition, BCCs sometime appear as non-cancerous skin conditions, such as eczema or psoriasis. Therefore, if you have any suspicious lesion or change in your skin's condition, it is very important that a well-trained professional examine and correctly diagnose your skin condition or lesion.
(click to return to top of this page)
Causes of Basal Cell Carcinoma
BCCs are caused from exposure to ultraviolet light rays (UV) from either the sun or tanning beds. Thankfully, BCCs rarely metastasize or spread to other parts of the body and become life-threatening. Common risk factors for BCC include:
•Exposure to the sun
•Exposure to tanning beds
•Fair colored skin: People who have light-colored skin, naturally light-colored hair (blond or red), light-colored eyes (blue or green), who freckle or sunburn easily are more at risk for developing skin cancer
•History of sunburns especially during childhood; even one sunburn during childhood increases the risk for developing skin cancer as an adult
•Personal history of skin cancer
•Family history of skin cancer
This is a list of the main risk factors for developing skin cancer. There are other risk factors. Therefore, it is important that you talk to you doctor about your risk for developing skin cancer.
(click to return to top of this page)
How do I decrease my risk for BCC?
To decrease your risk for basal cell carcinoma or other forms of skin cancers:
•Limit the amount of time you spend in the sun, especially during the hours of 10:00 AM and 4:00 PM when the sun's ultraviolet rays are the strongest
•Wear a broad-spectrum sunscreen with an SPF of 30 or higher on all exposed areas of your face and body every day, rain or shine
•Wear shirts with long sleeves, pants, and hats to protect your skin from the sun
•Avoid tanning beds
(click to return to top of this page)
Home based healing with Curaderm BEC5
BEC5 Curaderm is a non-toxic product as it has the same active ingredients found in egg plant which is eaten every day. Therefore you do not need to worry about any side effects or adverse reactions. Actually, the products natural attributes make the product so simple to use which greatly contributes to the product's popularity.
(click to return to top of this page)
How to use Curaderm BEC5?
Curaderm BEC5 is very simple to use. Simply place a small amount of Curaderm BEC5 onto the affected area and cover with a bandage. Repeat this process twice a day (preferably every 12 hours) until healed.
After application of Curaderm BEC5, a tingling or slight burning sensation might occur for the first 30-60 minutes. Redness or irritation at the site is a sign that the abnormal tissues are responding and the Curaderm BEC5 is working.
Initially during the healing process, the diameter of the affected area may increase significantly and ulcerations or erosions of the lesion site may occur. However, as time progresses, the diameter of the affected area will decrease. In most cases, re-growth of normal tissue occurs where the abnormal tissue was, resulting in minimal to no scar formation.
Remember, during applications of Curaderm BEC5, an affected area may appear to get worse before it gets better.
Tolerance: Curaderm BEC5 is well-tolerated. The healthy skin surrounding the area may occasionally become reddened due to the salicylic acid, but soon returns to its normal color on cessation of use. Some pain may be experienced due to the salicylic acid content, but this is only transient.
(click to return to top of this page)
Are there any adverse side effects to using Curaderm BEC5?
There are virtually no adverse side effects with Curaderm BEC5. Some people have reported some reddening and irritation at the site of the lesion and a slight burning sensation when the cream is applied, but these symptoms are only temporary and go away.
Some people experience a stinging or slight burning sensation for 10-15 minutes after each application. This is caused by the Salicylic acid and Urea in the cream.
NOTE: If you experience severe pain, swelling, purulent drainage (pus), or fever, you should report these symptoms to your physician, surgeon, or other qualified healthcare specialist. These symptoms are unexpected and could indicate an allergic reaction, infection, or a more serious problem.
(click to return to top of this page)
What is Curaderm-BEC5?
Curaderm-BEC5 is a topical product in a clear plastic PDHE bottle. Each product contains 20ml of formulated cream and 0.005% Solasodine Glycosides (BEC).
(click to return to top of this page)
What is the active ingredient in Curaderm BEC5?
The active ingredient in BEC5 Curaderm is a pure extract called Solasodine Glycosides. These active ingredients are extracted from Solanaceous plants such as Solanum sodomaeum, the so-called Devil's apple, Solanum aviculare (Kangaroo apple) and Solanum melongena (Egg plant or Aubergine) which are found in the Australasia region.
(click to return to top of this page)
What to do before you use Curaderm-BEC5?
Tell your doctor or healthcare provider if you have allergies to any medicines, foods, preservatives or drugs. If you are allergic to eggplant, talk to your doctor or healthcare provider before you use Curaderm-BEC5.
(click to return to top of this page)
How often should I use Curaderm BEC5?
Curaderm-BEC5 should be used at least twice daily but may also be used up to ten times daily. Please speak to your doctor or healthcare provider for direction in more frequent applications. It is important to always cover the affected area with a dressing such as Micropore, which is a brand of paper tape. DO NOT allow the area to which cream is applied to dry out.
(click to return to top of this page)
How long should I perform applications of Curaderm BEC5?
You should apply the cream on the affected areas with Curaderm BEC5 twice a day until the area appears normal. When the affected area appears normal, you may discontinue use of Curaderm BEC5. When the skin appears normal, applications should be discontinued. On occasion it may be necessary to prolong regime. If in doubt, it is better to keep using the cream on the area for an extended period of time to prevent re-occurrence. It is important to ensure a regular application regime. Multiple skipped applications may result in the growth of normal skin over the top of the affected area. This can result in masking, and thus the incomplete healing.
(click to return to top of this page)
How will I know when to stop applying Curaderm BEC5?
When the skin is pink and fresh.
(click to return to top of this page)
What other ingredients does Curaderm BEC5 contain?
The product is a cream formulation that contains Urea, Salicylic acid which are keratolytic agents.
(click to return to top of this page)
Can Curaderm BEC5 work inside the mouth?
For external use only
(click to return to top of this page)
If the skin is covered with a micropore dressing, how often should this be changed?
Change the dressing after each application of the cream, so at least twice a day.
(click to return to top of this page)
I've seen some swelling and water retention around the area . Is this normal?
Normally this is a reaction to the antiseptic you are using and not the Curaderm-BEC5 cream. We would recommend that you use Hibiclens or an equivalent. It remains important to cleanse the area with antiseptic each time, before you reapply the cream.
(click to return to top of this page)
I have read on other websites that sometimes the contents separate at higher than 77F.
Please note that Curaderm BEC5 can be stable for several weeks at temperatures higher than 25C, although it is difficult to be precise about 'damage' caused primarily through separation at very high temperatures.
The patient will soon know if the cream is damaged once it is applied to a cancerous lesion, because a reaction should be seen within a couple of days. If there is no reaction whatsoever, then either (a) there are no cancer cells present on the spot of application or (b) the cream has become damaged.
However, in the many years we have sold many thousands of Curaderm BEC5 cream we now of only two cases of heat damage, so this possibility is very rare.
(click to return to top of this page)
After opening the product, the cream was liquid. Does this affect the effectiveness of the product? Is the product permanently damaged as a result of high temperatures, or will it be fine after cooling it down in the refrigerator?
The Curaderm-BEC5 tube is not damaged but separated due to high temperatures.
It can be reconstituted back to its normal paste like form again and is still 100% effective!
To reconstitute your tube of Curaderm BEC5 back to its normal formulation, please follow the following 4 steps listed below:
Step 1: Place the tube of Curaderm BEC5 in a small pot of very hot water that is 140-158 degrees Fahrenheit (60-70 degrees Celsius) for approximately 5 minutes.
Step 2: Remove the tube of Curaderm BEC5 and shake it vigorously by hand. You will be able to hear the liquid when shaking the tube like it is water. Continues to shake until you stop hearing the aqueous solution shaking inside.
Step 3: Place the tube of Curaderm BEC5 into the freezer for 15 minutes.
Step 4: Then store the tube of Curaderm BEC5 in the refrigerator for use. The purpose of placing the Curaderm BEC5 into a pot of very hot water that is 140-158°F (60-70°C) is to fully separate all the ingredients completely before blending them back together into its normal formulation. Following these 4 steps will ensure that the ingredients in your tube of Curaderm BEC5 will be blended back together and the product will work 100% effectively as new. This should also return the CuradermBEC5 to a creamy consistency.
(click to return to top of this page)
I planning on working outside or participating in water activities. What precautions should I take?
It is extremely important that, after you have applied Curaderm BEC5 to the area, that you cover the affected area with an occlusive dressing. The manufacturer recommends using micropore paper tape as an occlusive dressing. Micropore paper tape is necessary to prevent the affected area from drying out and forming a scab. Water are a great form of exercise, but it is extremely important that you do not get the dressing wet. If the dressing accidentally becomes wet or if it becomes detached before the next scheduled dosing, you should reapply new cream and a new dressing. Remember, it is extremely important that the affected area be covered with an occlusive dressing at all times during the application period. In addition, the manufacturer recommends that you avoid sun exposure to the affected area. If you planning on working outside, we would recommend you put on a wide brimmed hat to avoid exposing your face to the sun. In addition, we would recommend you wear a broad-spectrum sunscreen on all areas of your face, neck, and other parts of your body that may be exposed to the sun.
(click to return to top of this page)
Is sun exposure not good? Is a hat with a rim good enough?
Yes, wear a hat with a good rim to protect the area from sun exposure.
(click to return to top of this page)
When working around the house I sweat. Is sweat not good?
It's okay BUT if the affected area is wet then you need to cleanse the area and reapply the cream.
(click to return to top of this page)
When is it OK to use skin lotions or creams like Tamanu oil on the affected area?
You should not use creams or lotions on the area you are applying Curaderm BEC5 to. Once you are no longer using Curaderm BEC5, you can use creams or lotions.
(click to return to top of this page)
Is it OK to use Curaderm BEC5 to remove moles?
No, Curaderm BEC5 is not intended to be used for the removal of moles, melanomas, highly pigmented lesions or to those allergic to Aspirin.
(click to return to top of this page)
Suggestion for application of 3M™ Micropore™ Surgical Tape.
• Tape should be applied without tension to clean, dry skin.
• A clipper may be used to remove hair, if necessary.
• To protect at-risk skin, 3M™ Cavilon™ No Sting Barrier Film may be applied and when thoroughly dry, tape may be applied over it.
• In general, do not encircle a limb completely with tape. • If distention is anticipated, use a tape that stretches or a self-adherent wrap to secure the dressing or tubing
A. General taping
Apply the tape without tension, gently but firmly stroking the surface to maximize adhesion. Tape should extend at least one-half inch beyond the dressing. Tape should not be pulled or stretched when applied. If swelling does occur, loosen and re-fasten or replace tape to relieve the tension.
B. When compression is needed
1. Place first section of tape without tension onto skin on one side of the dressing, gently pressing downward.
2. With one hand, secure tape on one edge of the dressing while slightly stretching next section of tape over the dressing.
3. Secure tape on opposite edge of the dressing.
4. Press remaining tape onto skin without tension. Compression should come from the multiple layers of dressing material, not from excessive tension in the tape. Skin distention under tape may result in blistering and should be relieved as soon as possible.
C. When distention is anticipated
Foam tapes generally stretch in all directions; however, non-woven soft cloth tapes, such as 3M™ Medipore™ Soft Cloth Tape, and 3M™ Medipore™ H Soft Cloth Tape have more stretch in the cross-direction and on the bias. The direction of the stretch should be considered when securing a dressing or tubing to an area that is at high risk for distention, edema, hematoma formation, or movement. Anecdotally, applying soft cloth tape parallel to the incision appears to be associated with fewer skin tension injuries than taping perpendicular to the incision.
Video With Dr.Bill Cham
Curaderm BEC5 Cream with Dr.Bill Cham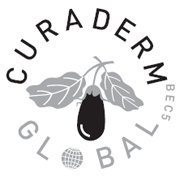 Disclaimer
Disclaimer
Note: BEC5 should not be used on melanomas, moles, or highly pigmented lesions.
Please note: You should always consult a primary care physician/health practitioner of choice when considering the use of any products for health purposes, especially when undergoing treatment for an existing condition.
Warning: If you are pregnant, nursing, or taking any medication, consult your doctor before use. Discontinue use and consult doctor if any adverse reactions occur. Not intended for use by person under the age of 18. Keep out of reach of children. Store in a dry place and avoid excessive heat.
Disclaimer: These statements have not been evaluated by the FDA. This product is not intended to diagnose, treat, cure or prevent any disease. Information on this site is provided for informational purposes only and is not meant to substitute for the advice provided by your own physician or healthcare professional. You should not use the information contained herein for diagnosing or treating a health problem or disease, or prescribing medication.
The information on this website is for informational and educational purposes only. It is not an attempt by the writers or publisher to diagnose or prescribe, nor should it be construed to be such. The information is not intended to replace medical advice offered by physicians. Readers are hereby encouraged to consult with a licensed health care professional concerning the information presented, which has been received from sources deemed reliable, but no guarantees, expressed or implied, can be made regarding the accuracy of same. Therefore, readers are also encouraged to verify for themselves and to their own satisfaction the accuracy of all reports, recommendations, conclusions, comments, opinions, or anything else published herein before making any kind of decisions based upon what they have read. If you have a medical condition, please consult your medical practitioner. Vita Stream, INC will not be liable for any direct, indirect, consequential, special, exemplary, or other damages arising from the use or misuse of any products, materials or information published.
Return Policy
Curaderm BEC5 Return Policy


We accept returns on Curaderm BEC5 within 30 days from date of purchase only If the tube unopened and unused sealed tube.
We will refund the entire purchase price of the order (minus restocking fees)
Vita Stream reserves the right to charge a re-handling fee of a minimum of $35 or a 30% restocking fee, whichever is the greater.
If you wish to return a Curaderm BEC5 tube unopened and unused sealed tube, you must contact our office for a return authorization number along with return instructions; this will allow us to ensure there will be no delay in issuing your refund.
ALL RETURNS REQUIRE A RETURN AUTHORIZATION NUMBER: Please e-mail us prior to returning your product for either a refund or an exchange to receive a return authorization number. Include this number, along with your name and address, with your returned items. Once return authorization is issued, your package must be postmarked within 3 days to have the items returned promptly. We must receive your returned items within 10 days for your refund or exchange to be processed.
Please understand that it will take some time to process your return. Your credit should be finalized 7-10 business days after we receive your return.
Please note:
We can only issue refunds for Curaderm BEC5 returned to us, so please send back unopened and unused sealed tube.
Curaderm BEC5 can only be returned once.
Exceptions to the above conditions may be granted at the discretion of Vita-Stream.com on a case by case basis.
Without a return authorization number we cannot refund your purchase.
Once a return authorization is issued, your package must be postmarked within 3 days to have the items returned promptly. We must receive your returned items within 10 days for your refund or exchange to be processed.
Refunds will be issued in the same manner as your original payment.
Buyer is responsible for the return shipping costs.
To get a return authorization number, please contact us within 30 days of the purchase date. You can email or call us with your questions, comments or concerns at any time. We hope that you enjoy shopping at Vita-Stream.com and feel confident about your purchases.
You can obtain a return authorization number by contacting us via Email at: customerservice@vita-stream.com or simply by clicking on "CONTACT US" on top of the navigation bar menu.
View All
Close
194 Reviews
This is such a great cream, instead of getting burnt by liquid nitrogen or having it cut out, this cream targets the problem and generates new skin quickly. The only issue I found is when you put paper tape over it, it melts the adhesive onto your sore. Tough to rub off without rubbing your sore. Other than that, a miracle cream.

It appears to have worked!

I bought and used your Curaderm for 13 days on a newly diagnosed small basil cell carcinoma on my nose. And it appears to have healed it! My dermatologist wanted to do another biopsy to make sure it was gone, but I don't want a puncture on my nose again which would leave an indenrion.He was surprised when I told him what I used saying he'd never heard of it. He remained cautious, saying it may not have completely gotten all of the cancer. But, my nose looks great and appears healed. All glory to God for the healing and thanks to you for selling this amazing product! And bless the makers of Curaderm!

The cream is a wonder. I've used it for more than 8 years to rid my body of skin cancer from head to toe (literally). I was a swimmer and I used to lie in the sun a lot. Some cancerous areas were very deep and required months of persistent patience and lots of tubes of the cream to eradicate. The instruction book for how to use it and what to expect is reasonable and accurate for the most part. However, if one has cancer near the spot or recommended 2" sq. (max) area that one begins treating, after a while the BEC5 may go under the tape covering on that area, and begin producing lesions in nearby areas 1-2" distant. Then, per the instructions, one should treat those areas also to prevent skin from overgrowing them. The thing about it is that one can get overwhelmed by getting more lesion area going than one has time to treat. I advise to work on one spot only - which may then extend to become a larger lesion area. Do NOT put the cream on various other parts of the body at the same time

Since my review in January last year there has been no sign of the basal cell carcinoma on my nose. I am so grateful for this treatment being available to me, so a big thank you to Curaderm BEC5.

After a visit to my doctor, I was informed I had Basal cell carcinoma, and she then made an appointment with the plastic surgeon for removal. But as this appointment was a 2 months wait, I decided I didn't want to wait that long to deal with it, as it was very close to my eye. I ordered the Curaderm BEC5, and started using it as suggested in the book. It did sting a lot, about 30 minutes, for the first 3-4 weeks; but after it started to heal the stinging stopped. When I visited the surgeon two months after this, he was amazed and said I didn't need any surgery. I have since used it in two other areas. Left side of my face, and on my leg. Both of these hardly stung, probably because I started this treatment when I first noticed them. (After the doctor confirmed what they were). This was 9 months ago, and my skin has healed, with just a slight scar. Very happy I used it, and highly recommend it.

I previously wrote a review last August when I had been treating my husband's squamous cell CA and this is a follow up. I knew when I started this it would be slow going because of his compromised immune system. He has COPD and long term Rheumatoid arthritis<br>and has been on steroids for several years. After reading someone else's review that it took 7 months for his crater to close, I continued<br>to follow the protocol(change dressing, wash, apply Curaderm 2x daily) and by December I started to see it getting smaller and <br>smaller and by the middle of February it was completely healed.<br>His Doctor who was skeptical when I began was amazed and could<br>not find the original spot where his large lump was. Asked where<br>he could purchase the cream. So now I rate it 5 stars would give<br>it 10 if I could. Wish I knew about it sooner before he had Mohs<br>surgery and a year later needed 35 radiation treatments to the left side of his face for a reoccurrence. Highly recommend this product.

This stuff worked pretty well! I was very pleased with what seen. Very expensive for long term but short term it was great.

I have a question and would like a phone call <br>206 949 4032

The product/price is mostly same as others, but I get the order in 2 days, at no extra charge. That is important to me. <br><br>The product works as advertised. Follow directions.
View All
Close